Blake has been a part of the Grafton Scout Group since we started up in 2012, in this time he has achieved many things, working his way through the Scouting Badge book, his also made it to the State Youth Council as well. Not bad for anyone.  In all that he has done over the years he has also been working towards his Scout Medallion. Here is what he has to say – Over the past 4 years I have been working through the scouts award scheme. I have achieved my red, blue, green and white cord. For the past few months I have been organising a base for a state-wide cub-camp in which around 2,500 7-10 year old cubs attended called a Cuboree (a Jamboree for cubs). Half of these young men and women came to my base, the 'Try Scouting' base. This base showed the cubs what scouts did and what we were about in a fun and safe way. I was inspired to do this when I learnt that only 45% of cubs go on into scouts when they turn 11 and I wanted to change that, and along the way achieve my Australian Scout Medallion, the highest award a scout can achieve following the green and white cords.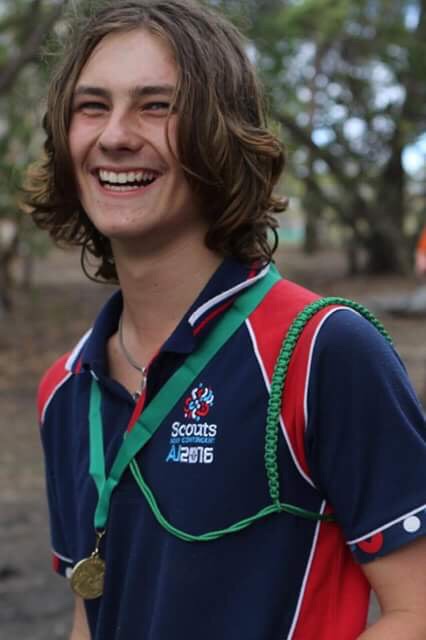 Blake was awarded his Scout Medallion on the last day of the Cuboree for his achievements in scouting. As far as we know this is one of the first of these to be awarded in Grafton since the new award scheme began back in 2003.
We are all very proud of what Blake has achieved and wish him luck with his venture into Venturers and that he also aims high for his Queen Scout award there.
Congrats and BRAVOOO To Blake from us all.