Clarence Canoe Regatta
On the 28th of February and 1st of March the scout section hosted the 1st Clarence Canoe Regatta. 61 Scout and 20 leader/parent helpers and 1 Venturer, from Byron Bay to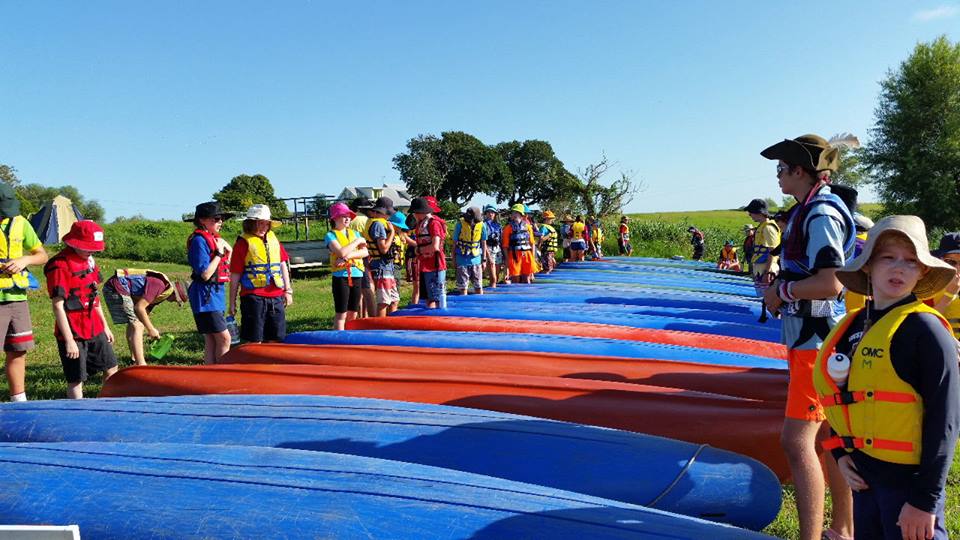 Camden Haven converged at our Scout hall to fight it out for the Argyle Villa Shield.
Day 1 started with opening parade and then the fun began. It was a pirate themed even and everyone got into the spirit and dressed as pirates. We ran heats and then final, each team earning points for their group. We took the Scouts through their passes and did deep water rescues, some of the Scouts earning their water safety badges. We finished the night with Campfire.
Day2 started with a Scouts own on the water between the bank and Elizabeth Island. The Scout went on an endurance paddle around Elisabeth Island and back to the boat ramp, then they were able to have free time on the water while we counted up the points.
Coffs Harbour Scouts Won the Shield with Grafton coming second only by 50 points with 1st Bellingen Scout Group coming 3rd
From what we have heard all the Scouts are looking forward to returning next year. Some of them will be Venturer then so we are looking forward to having more Venturers join us.
We would like to thank the Grafton SES for patrolling the water and keeping everyone safe, Disco Marine for letting us use the markers for the course and Holiday Coast Meats for letting us use their refrigerated truck to keep everything cold.