Jamboree of the Air/Jamboree of the Internet 2014
On Saturday the 18th October 2014, 3 cubs went to Coffs Harbour to be a part of the JOTA/JOTI experience.
They got to enjoy the experiences of talking via radio to other cubs around the country (think we had South Australia).
They also got to go Fox Hunting (not a real fox but a beeper hidden somewhere) with radar type equipment, Archery, Tree Climbing and Crate Staking.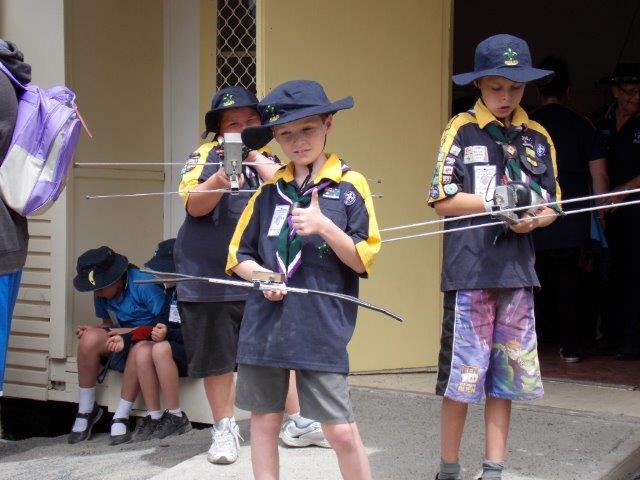 All Three went home happy and exhausted.